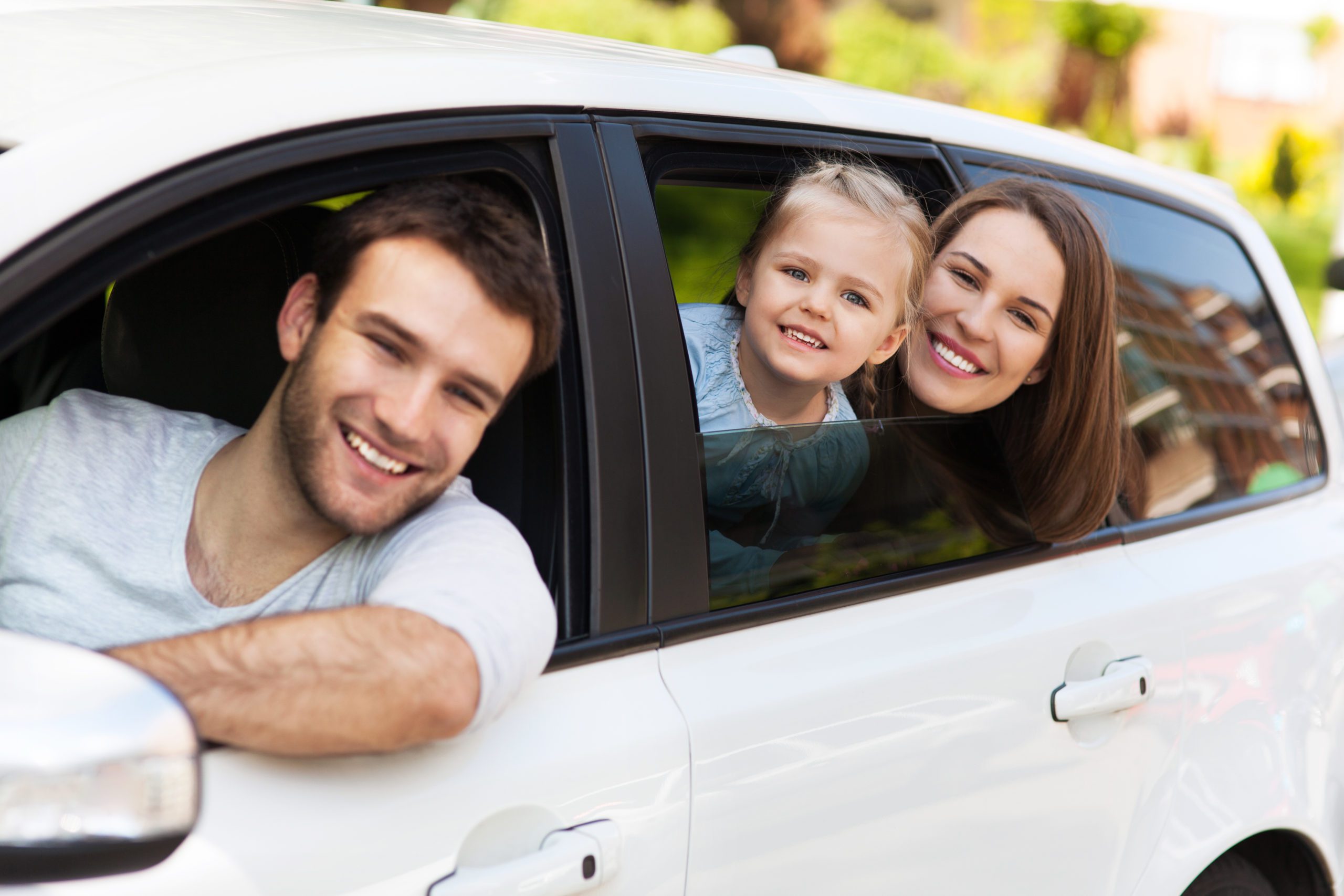 It's taken all of us staying at home, keeping our distance and practicing strong personal hygiene to slow the spread of COVID-19. As a result of reduced driving, many personal auto insurance carriers are offering various credits and refunds. No action is required on your part to receive this discount. We have put together a list of all of our insurance carriers and how they are handling the credit process. Please click your carrier link for more information.
Acuity
In response to decreased driving, Acuity is discounting personal auto rates for customers*. Customers will receive a discount on average of $50-$100 for two cars. This reduced-driving discount will be automatically applied to policies for both existing and new customers, pending regulatory approval.
For customers whose policies began on or after March 11, 2020, an adjustment will be made to your next bill. If you have already paid in full, you will receive a refund.
For customers whose policies began prior to March 11, 2020, a credit will be applied at renewal.
Once the discount is applied, you will be able to see the credit on your policy documents by logging into your Acuity online account. If you do not have an online account, you can create one today.
*Not applicable in Nevada
AIG
AIG understands that policyholders may be experiencing financial hardship due to the COVID-19 pandemic and may have questions concerning the payment of premium.  If you are experiencing demonstrable financial hardship due to COVID-19, you may be eligible for extended payment terms or other relief.  Please reach out to your account manager to discuss payment plan options, extensions to current policies that are being non-renewed, and other ways to prevent a policy cancellation for nonpayment of premium.  You can also contact AIG directly at (888) 978-5371 if you are a personal lines policyholder.
Chubb
Upon renewal, clients will receive a credit reflecting a 35% premium reduction for the months of April and May, with additional discounts for subsequent months, as the situation warrants. Across Chubb's portfolio, the average credit is expected to be $110 per vehicle. Clients will not have to request the credit; it will be applied automatically at renewal. All premium and rate adjustments are subject to regulatory approval.
Cincinnati
Cincinnati Insurance and Cincinnati Casualty personal lines auto policyholders will receive a 15% credit per policy on your April and May premiums. The dollar amount of your credit will be based on your auto premium at the time the check is issued.
Donegal
The Donegal Insurance Group recognizes that our customers are experiencing significant disruption in their daily lives and business activities as a result of the extraordinary circumstances caused by the ongoing COVID-19 pandemic. In keeping with our commitment to be there when it matters most for our customers, for sixty (60) days beginning March 22, 2020, we are suspending policy cancellations for non-payment and waiving late fees that would otherwise result from non-payment of premium. Our billing invoices will continue to reflect scheduled payment due dates, but we will not issue notices of cancellation for non-payment or charge a late fee if payment is received within the 60-day suspension period. This suspension does not apply to notices of cancellation that were issued prior to March 22, 2020. Please contact our Resource Center representatives at (800) 877-0600, press 8, with any billing questions or concerns.
Encompass
Encompass personal auto insurance customers will receive a Shelter-In-Place Payback. Most customers will receive 15% of their monthly premium in April and May. Encompass customers will receive the money back through a credit to their bank account, credit card, or Encompass account. In addition to the Shelter-in-Place Payback, we're offering free identity protection. We've already provided extended auto insurance coverage and payment relief for customers facing financial challenges. Take a moment to review these benefits. Free Identity Protection An increase in online and financial fraud is an unfortunate reality as families are spending more time online. As part of the Allstate family of companies, we're making Allstate Identity Protection product free for the rest of 2020 for those who sign up in April and May. You can sign up by visiting www.allstateidentityprotection.com.
Encova (formerly Motorists)
Encova Insurance has announced their plans to issue a 15% policy credit to more than 80,000 personal auto policyholders for the months of April and May. No additional action is required by policyholders to receive credit. Credit will be directly applied to their bill, or if a policyholder has already paid in full, a check will be issued. Credits are subject to regulatory approval.
Hastings Mutual
We realize that rapidly changing economic situations for some of our policyholders may result in financial difficulties for them as they near deadlines to pay for their insurance and other bills. As a result, Hastings Mutual will suspend cancellations of policies due to nonpayment of premium effective Monday, March 23, 2020, and ending Monday, May 18, 2020, in most states, and ending on later dates where state insurance departments have required longer grace periods. During this time, policies will not be canceled even if a payment is not received by its due date. Policies will remain in force and will continue to bill on their regular schedule. Note that a payment is still due for the policy and will appear on the policy bill until it is paid. Automatic recurring payments on policies will continue to pay as previously requested by the policyholder until we are notified otherwise.
Nationwide
Nationwide is offering a one-time premium refund of $50 per policy for personal auto policies active as of March 31, 2020. The premium refund and timing are subject to individual state regulatory approval.
Nationwide Private Client
To support you during the COVID-19 pandemic, we are offering a one-time premium credit of $50 per policy for personal auto policies active as of March 31, 2020. You don't need to do anything. Credits will automatically be applied to your billing account within the next 30 days. We are offering this rapid relief at a time when many drivers are making the right choice to stay off the road and remain home to help "flatten the curve."
Ohio Mutual Insurance Group
Due to shelter-in-place orders across the country, there has been a significant reduction in personal auto losses. In response, Ohio Mutual is voluntarily providing a 25% personal auto premium credit that applies to an 11-week period (March 16 – May 31, 2020) for all policies in-force on May 31. Credits will be automatically applied to customers' first invoice after June 1. Those with a balance less than the credit will receive a refund by check. "Our goal is to do the right thing for our loyal policyholders in response to the sudden impact of the pandemic," said Ohio Mutual President & CEO Mark C. Russell. "We know that many people are struggling at this time, so Ohio Mutual will continue to provide billing flexibility for customers experiencing financial difficulty, and to support vulnerable members of our community." In addition to the billing accommodations and personal auto premium credits, Ohio Mutual has recently made significant financial donations to support the work of the Salvation Army feeding program, the Children's Hunger Alliance, and local healthcare facilities.
Progressive
If you have an active personal auto policy at the end of April or May, you will be receiving a 20% premium credit. There is nothing you need to do. Progressive will calculate your credit for you at the end of that month, and you'll see it in your Progressive account a few weeks after that. It's all automatic—their plan is to provide you a confirmation message when each credit is in your account.
WHEN YOU'LL RECEIVE YOUR CREDIT
Progressive calculate your credit within a few weeks of the end of April and May. You'll receive your credit shortly after that.
HOW YOUR CREDIT WILL BE APPLIED
Once Progressive has calculated the credit for your policy, they'll automatically apply it to any outstanding balance or your next bill. And if you're already paid in full, they will return the credit amount directly to your payment account or issue you a check.
HOW TO ESTIMATE YOUR CREDIT
Because your premium can change throughout the month due to renewal or policy changes you request, Progressive can't tell you exactly what your credit will be until the end of the month. But you can get a sense of what your credit will be by taking 20% of your normal monthly premium.
For example, if your 6-month policy premium is normally $900, one month of premium would be roughly $150. In that situation, you'd be likely to receive a credit of $30 for April. Then, if your policy stays active, you'd receive an additional $30 for May. Keep in mind that unique policy and billing situations may apply. And if you bought a policy after the first of the month, your credit will be prorated—we'll base it off of the amount of time you were insured with us that month.
WHAT YOU NEED TO QUALIFY
To receive a credit of 20% of your April premium, your personal auto policy must be active at the end of April. Similarly, to receive a credit of 20% of your May premium, your personal auto policy must be active at the end of May.
Safeco
Safeco is announcing a Personal Auto Customer Relief Refund, which will return approximately $250 million to their customers. Here's how it works:
Personal auto insurance customers will receive a 15% refund on two months of their auto premium, based on your premium amount as of April 7, 2020.
We are planning to issue the refund in the manner you made your most recent payment or by check.
We will begin issuing refunds in the coming weeks, after we have approval from state insurance regulators.
Your refund will happen automatically, and you do not need to call us to get your refund.
Travelers
Travelers has launched the Stay-at-Home Auto Premium Credit Program, which will automatically give U.S. personal auto insurance customers a 15% credit on their April and May premiums. These credits will be reflected in future bills. Customers on direct bill or recurring payment plans will receive the automatic credit on future bills. Those who paid in full will receive a direct payment.
Westfield
Westfield Personal Auto customers will receive a 15 percent credit of their eligible monthly auto premium for the months of April, May, and June 2020. Customers with an active Personal Auto policy as of April 30, 2020, will receive the full credit to their account in the month of May 2020.
If you are having difficulties making payments, please contact us to discuss additional options.