Masters & Associates, a Hosket Ulen company, is conveniently located in Miamisburg, OH.
We are your Dayton, OH insurance agency.
In the complex worlds of personal and business insurance, it helps to have a partner that can provide solutions and guide the way.
At Masters & Associates, we believe insurance is a promise to bring you peace of mind. Our Dad, Bob Masters, opened our doors in 1954 with this charter, and today we are happy to share the exciting news with you that upholds our commitment to delivering on that promise. It is with great pleasure that we announce Masters & Associates has merged with Hosket Ulen Insurance Solutions.
We have known Bill and Brad Hosket for many years through our partnership with Keystone and we all share the same philosophy that you, the customer, always comes first. We're confident that this new venture will not only strengthen our efforts in providing you with the best level of service and care, but that you will also find our new resources and staff to be welcome additions to the family here at Masters & Associates. This affiliation not only guarantees the perpetuation of our business, but more importantly, continues our commitment to the Miamisburg community.
As always, we welcome any questions you have and thank you for your support. We greatly appreciate your business and the trust you place in us. We look forward to continuing both the business and personal relationships we have enjoyed with you over the years.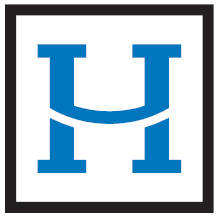 Dayton Office
15 N Main St
Miamisburg, OH 45342
Get Directions
Contact Us
Have questions about insurance policies, billing, claims or anything else? No problem! Reach out and we'd be happy to help.